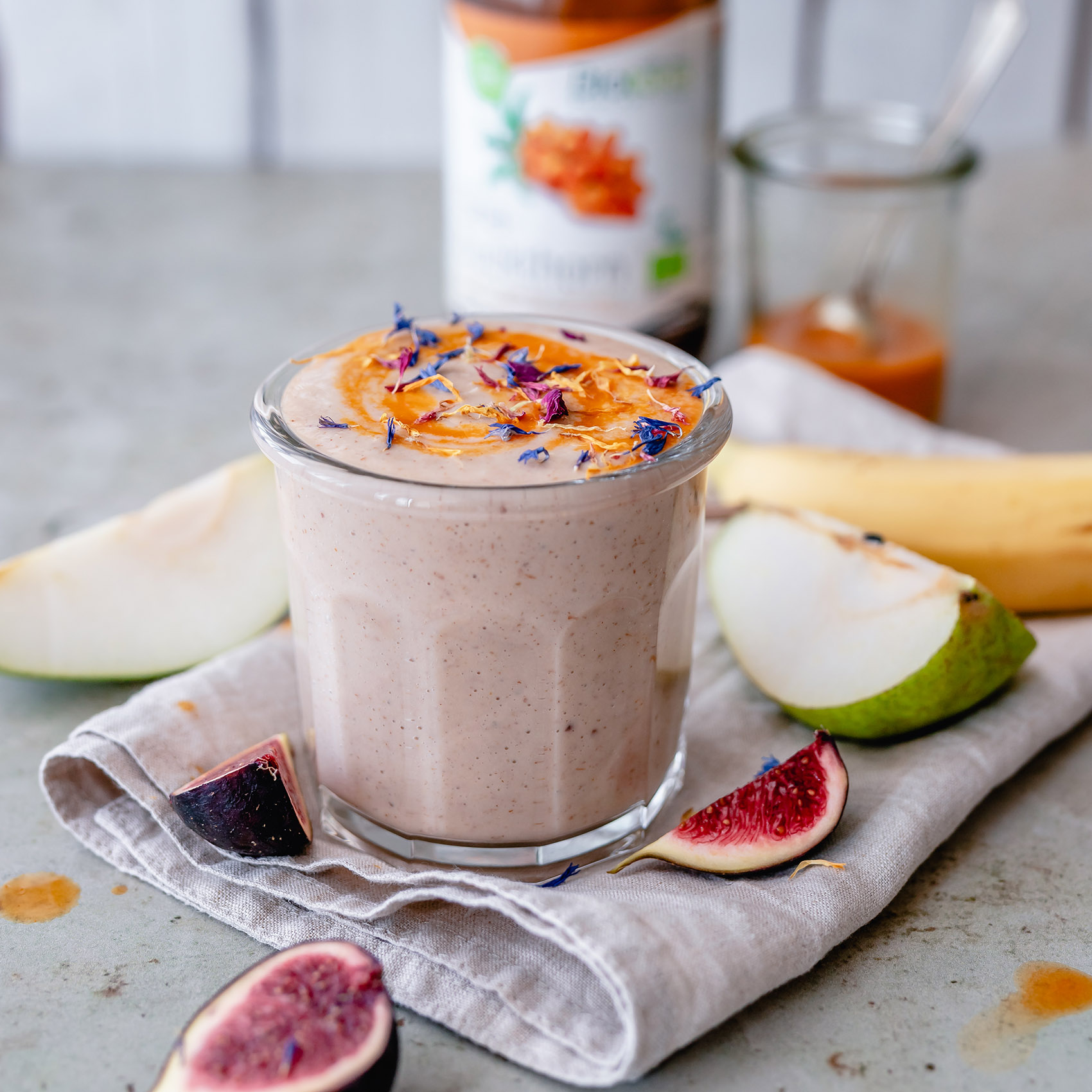 Recipe
Seabuckthorn smoothie
Start your day with this vitamin and mineral-packed smoothie! Biotona Seabuckthorn juice is super-good for your complexion, thanks to its high level of omega-7 fatty acids, which supplements the skin's own natural supply. It is also rich in vitamin C, which is important for the proper functioning of your immune system. Thanks to the added linseed, this smoothie also contains crucial omega-3 fatty acids, as well as giving you a full feeling that lasts until lunchtime.
Ingredients
Banana, ripe
1 small
Pear, ripe and sweet
½
Fig, ripe
1
Flax seeds
1 tablespoon (7 g)
Biotona Seabuckthorn juice
2 tablespoons (30 ml)
Orange juice with pulp
¼ cup (60 ml)
Almond milk
1 cup (240 ml)
Add all ingredients to a blender.
Blend on high until completely smooth.
Pour into a glass and optionally top with a drizzle of Biotona Seabuckthorn juice and dried edible flower petals. Enjoy!