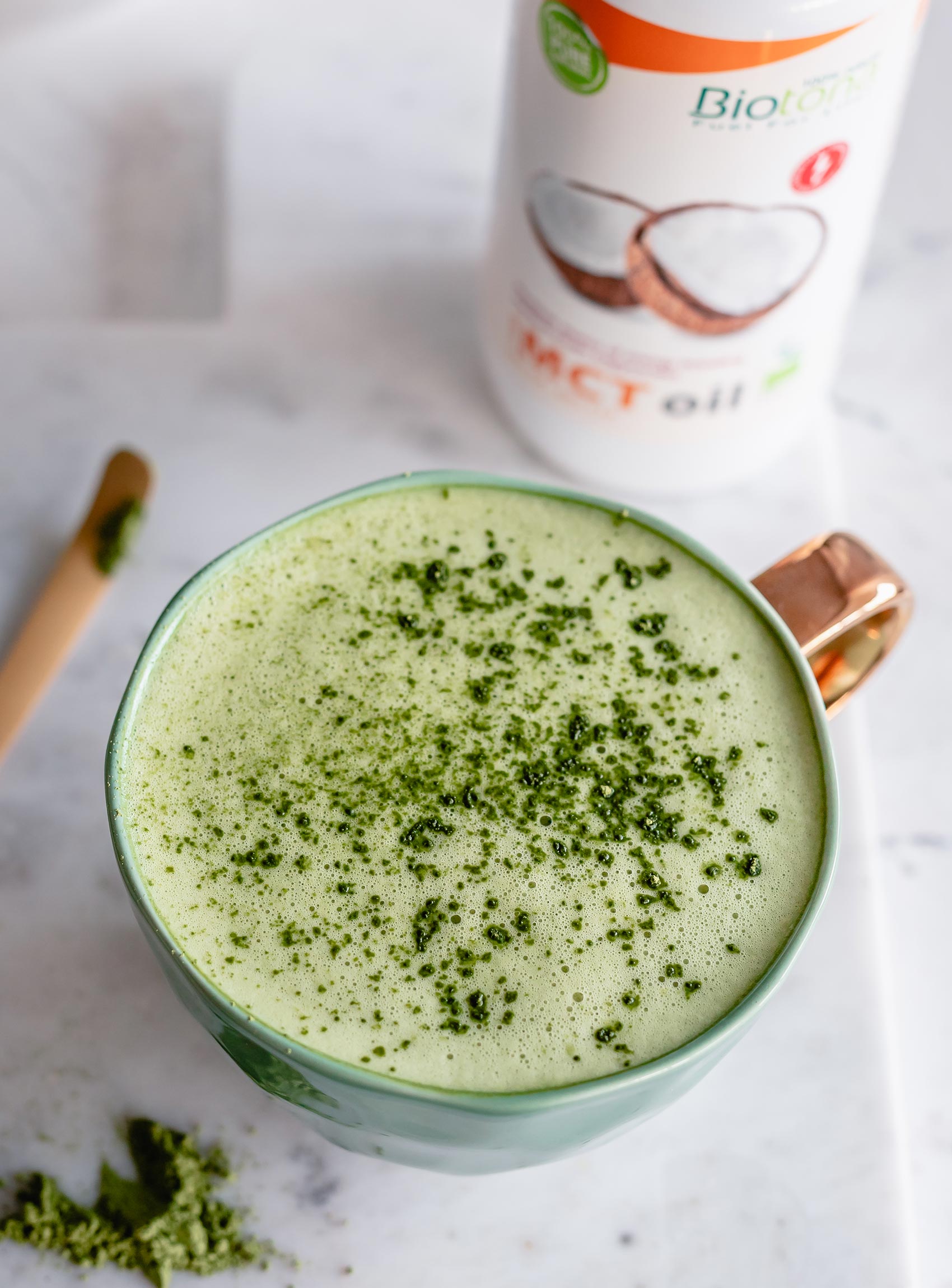 Recipe
Bulletproof matcha latte
Drink this bulletproof matcha latte and nourish your body with a wide range of interesting nutrients. Biotona Coconut milk and Biotona Pure MCT oil improve intestinal functioning and give a 'full' feeling that lasts for longer. The polyphenols present in Biotona Matcha protect your cells against damage by free radicals. In short, this latte boosts your energy, your resilience and your vitality!
Ingredients
Water, hot
1 cup
Biotona Coconut milk
1 tablespoon
Biotona Matcha
1 teaspoon
Biotona Pure MCT oil
1 tablespoon
Physalis Collagen Boost (optional)
1 sachet
Add all ingredients to a blender. Blend on high until frothy.
Pour into a mug and enjoy!